Management Team
Taking on a leadership role at Northwestern Mutual is an opportunity to make an even greater impact, to stretch your personal and professional potential, and foster life-long relationships.
"Before you are a leader, success is about growing yourself.  When you become a leader, success is all about growing others."  Everyone on our management team began their careers as Financial Representatives, and they each understand the responsibilities and dedication it takes to be successful in this industry.  As committed leaders in our financial network, they believe that a strong leadership infrastructure creates mutual success at Northwestern Mutual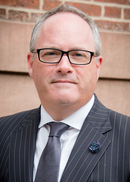 Managing Director
Office 518-271-5200
A native of the Capital District, Tom currently resides in his hometown of Troy, NY. He is a 1993 graduate of LaSalle Institute, and holds a Bachelor of Science degree in Marketing and Management from Siena College, Class of 1997.
Tom came to Northwestern Mutual with over 17 years of management experience in the automotive industry.In his dual role at Northwestern Mutual as both a Managing Director, as well as a Financial Advisor, he is able to combine his love of being a leader and working with a team, with his passion for inspiring financial security through his work with his clients.
He has been recognized and awarded within the company for the success of his financial planning business, as well as outside the company as a qualifier for the Million Dollar Round table; a global, independent association for the world's leading life insurance and financial services professionals.
His successes speak to the high level of integrity and passion he brings to his work with his clients, as well as his ability to inspire and encourage other Financial Representatives to reach their potential.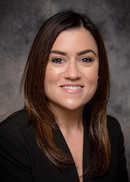 Rory E Farnan
Office Manager
rory.farnan@nm.com
Office 518-690-7963
As the Office Manager for NM-Troy, Rory oversees the Office Team & Staff, ensuring all facets of the District are running smoothly. Rory's duties include; Payroll, Human Resources, SET Team operations and office compliance.
Rory came to Northwestern Mutual in 2012 after roles in the automotive & media industries. Rory's initial role with Northwestern was as an Associate Financial Representative in the firm's Latham office.
A native of Menands, Rory is a graduate of Shaker High School, and received her Bachelor of Science in Business Administration from the University at Albany. Rory resides in Troy with her husband Tom.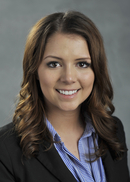 Alyssa Christine Johnson

alyssa.c.johnson@nm.com
Office 518-785-4141 ext. 7980