Associates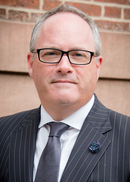 Managing Director
thomas.farnan@nm.com
A native of the Capital District, Tom currently resides in his hometown of Troy, NY. He is a 1993 graduate of LaSalle Institute, and holds a Bachelor of Science degree in Marketing and Management from Siena College, Class of 1997.
Tom came to Northwestern Mutual with over 17 years of management experience in the automotive industry.In his dual role at Northwestern Mutual as both a Managing Director, as well as a Financial Advisor, he is able to combine his love of being a leader and working with a team, with his passion for inspiring financial security through his work with his clients.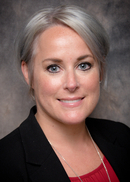 Financial Representative
amy.babcock@nm.com
My Networks:
Amy joined Northwestern Mutual in 2015 as the Director of Selection and Recruiting for the Troy District Office.  Although she enjoyed her role in recruiting, Amy realized the greater impact she could have on her family, friends and colleagues, by becoming a Financial Representative in 2017.  Prior to this, Amy spent 15 years in the advertising/media sales industry, spending 10 years in New York City at Interep/D&R Radio Sales.  In addition, Amy was the Director of Local Media for a direct response advertising agency, Robinson Radio, followed by 5 years at Time Warner Cable Media as an Account Executive, and National Marketing Specialist.
A native of Troy, Amy is a 1995 graduate of Catholic Central High School, and received her Bachelor of Science in Business Administration/Communications from Le Moyne College in Syracuse, NY, in 1999.  Amy resides in Brunswick, NY with her husband, Chris, and two daughters, Jayne and Anna.